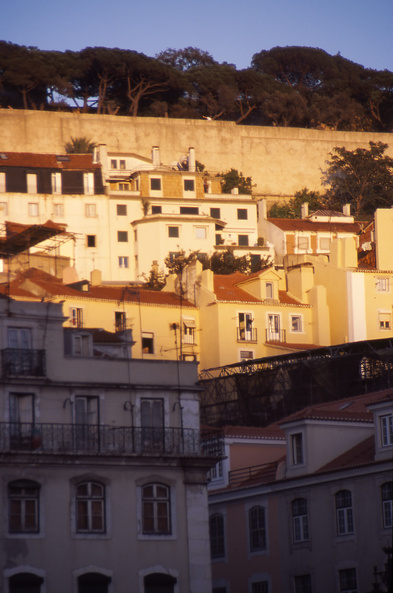 The last of the afternoon light creeps up the skyline in Lisbon.
Listen to some fado at a restaurant in Lisbon.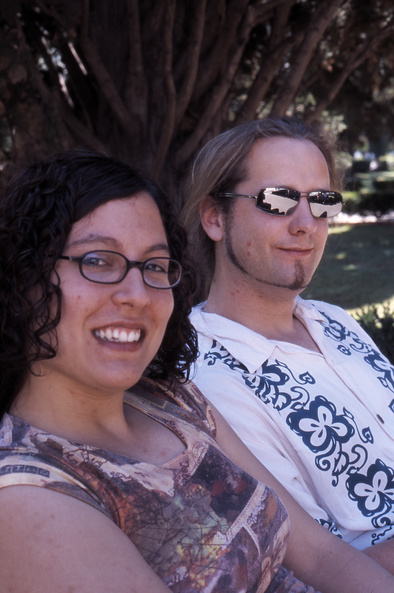 Arantza and Matt relaxing in Praça do Império.
Fancy doors on the Mosteiro dos Jerónimos.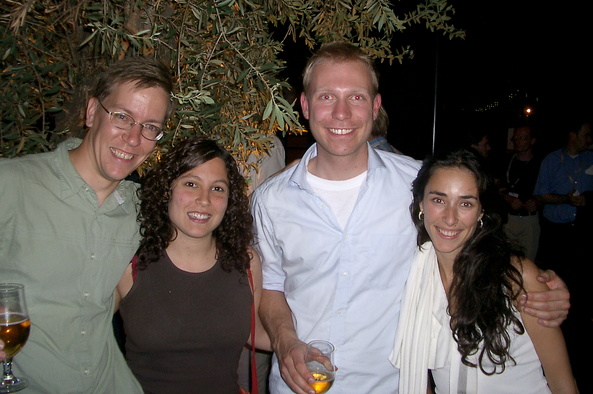 Arantza, Jost, Zeynep and myself at the student reception.
Watch speech researches dance (including a possible sighting of Jerry).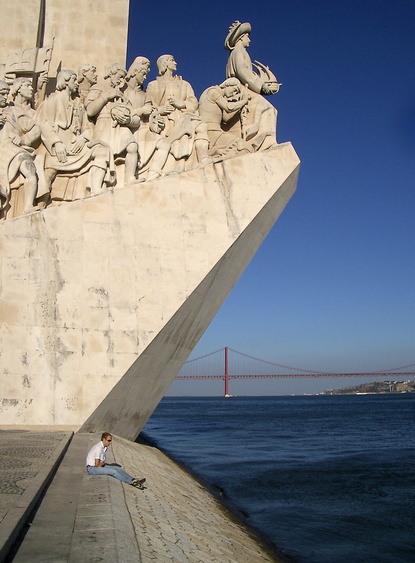 Person relaxing under Pãdrao dos Descobrimentos.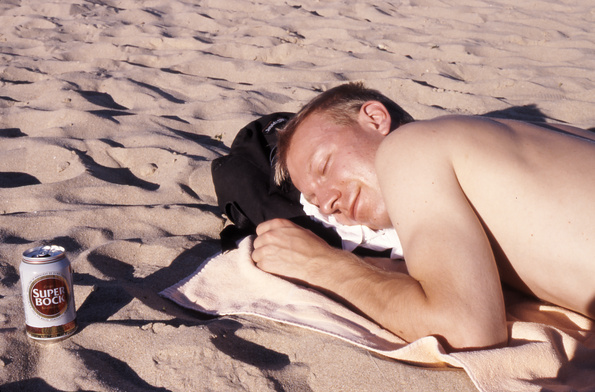 After 10 days of conferencing, we escaped to a beach west of Lisbon.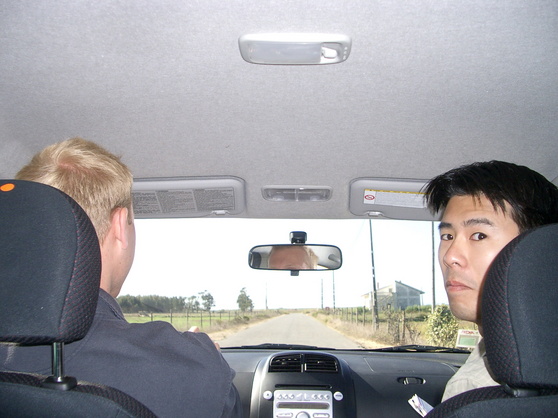 Jost, Hank and I heading off into the Portuguese countryside.
Watch Hank go off-roading in our rental car.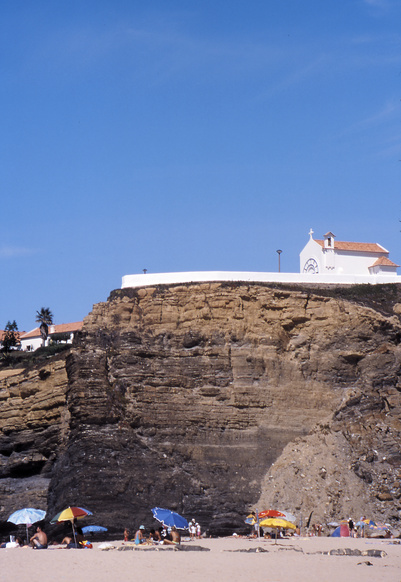 Beach below a whitewashed church oh the southwest coast.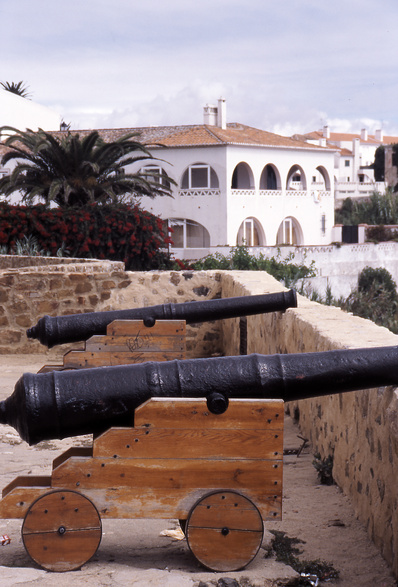 Canons protecting a coastal town.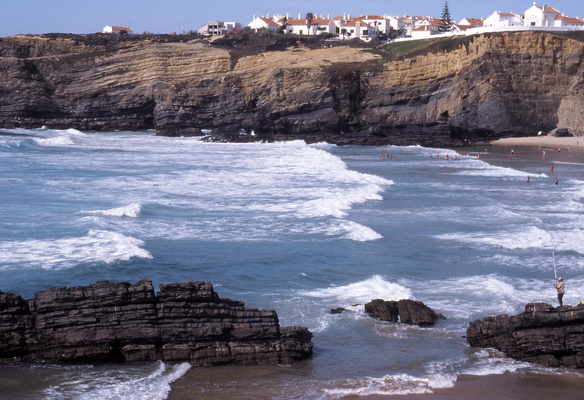 A fisherman perched on the rocks.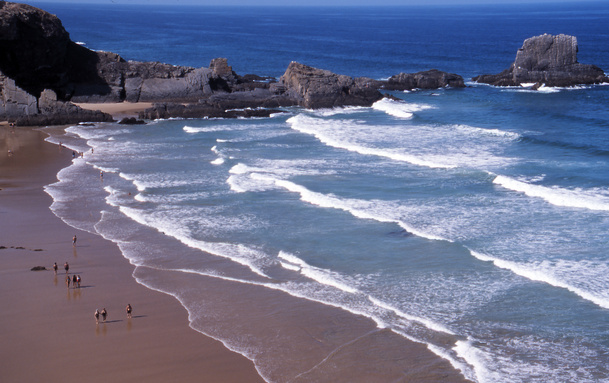 People wandering along a sandy beach.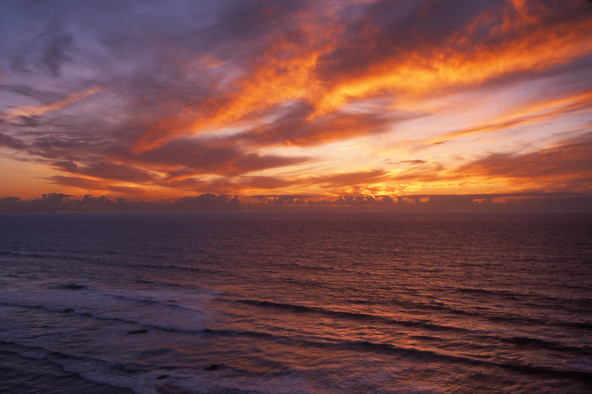 Sunsets on another nice day.
Watch Jost power-drift our rental car.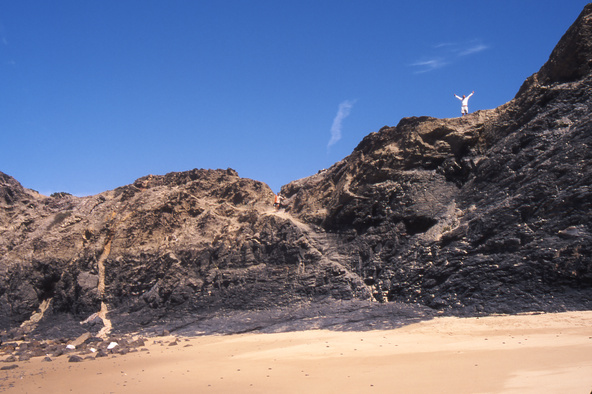 Jost and the top of a beach-side bluff.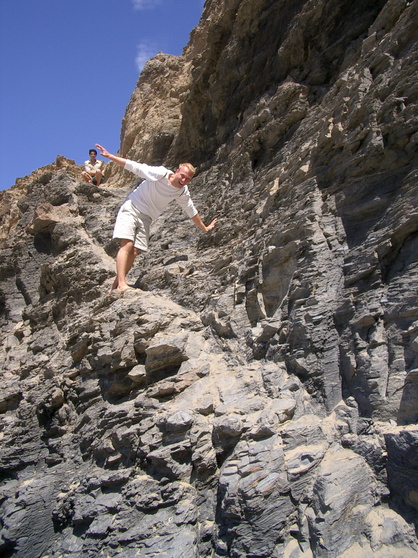 Jost and Hank making the descent.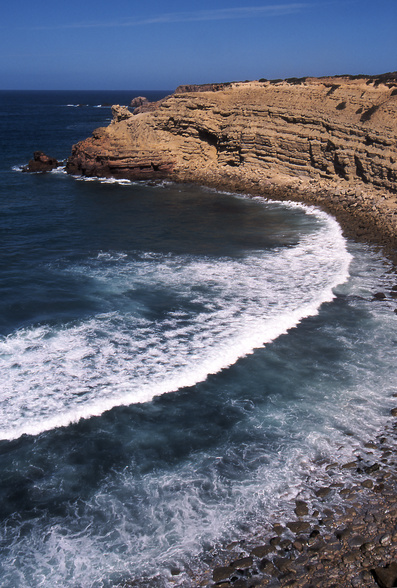 Curving bay with waves crashing in.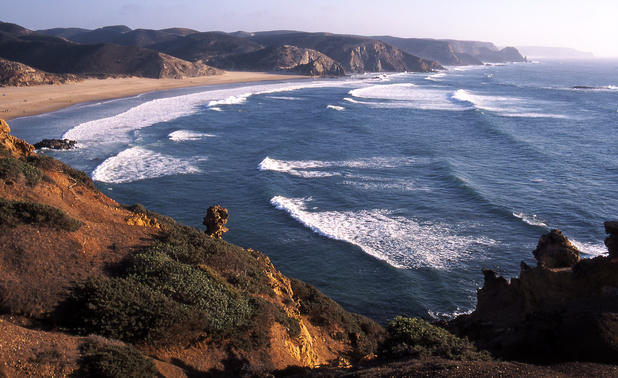 We'd try our hand at this beach.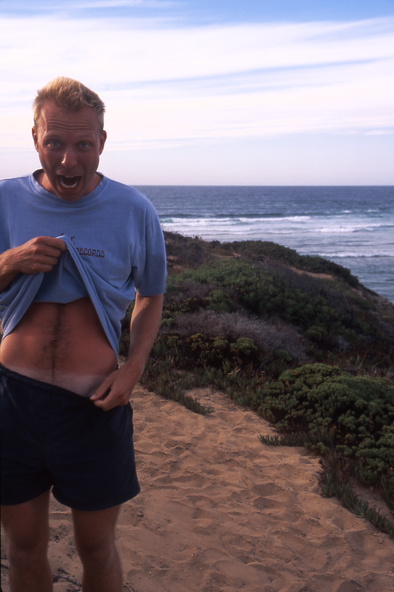 Jost showing off his tan line.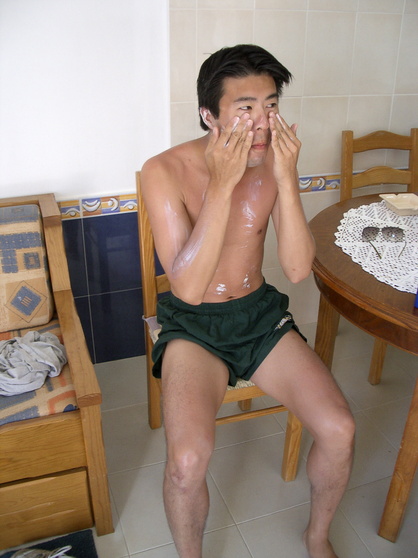 Hank preparing for battle with the sun gods.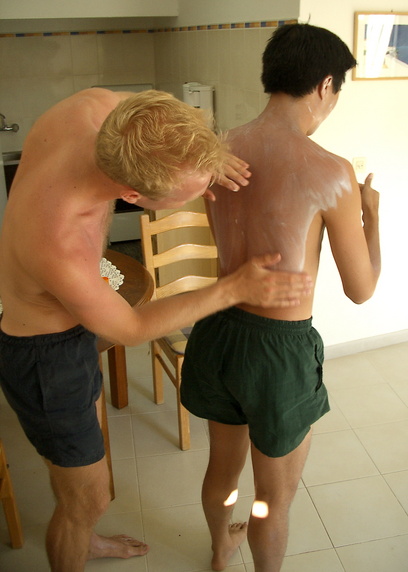 Jost helps apply a base layer of sunscreen.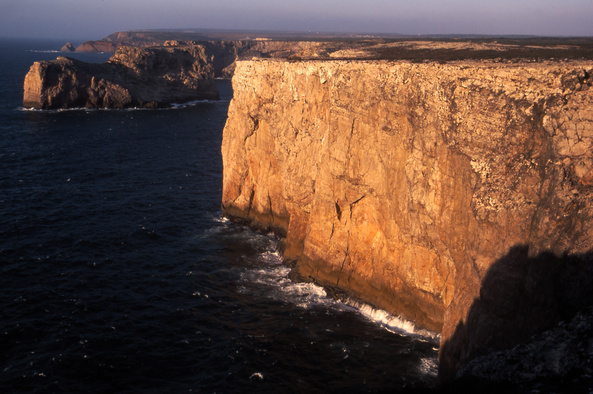 Dramatic cliffs at Cabo de São Vicente, Europe's southwestern most point.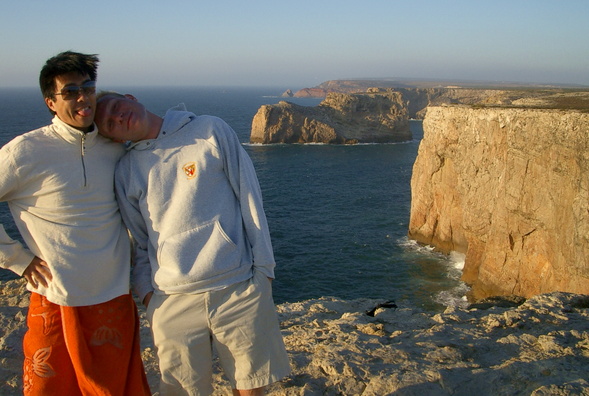 Jost and Hank share a quiet moment.
Practicing our surf moves.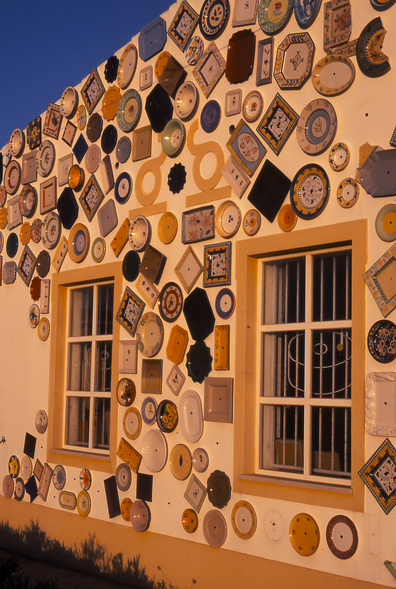 Building covered in plates near Sagres.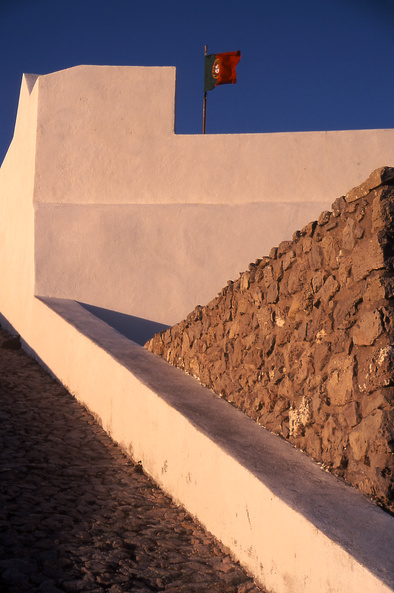 Portuguese flag flying on the fortress in Sagres.