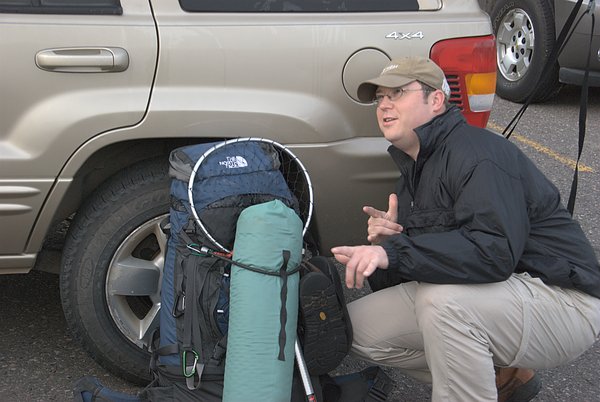 Doug striking a pre-trip pose.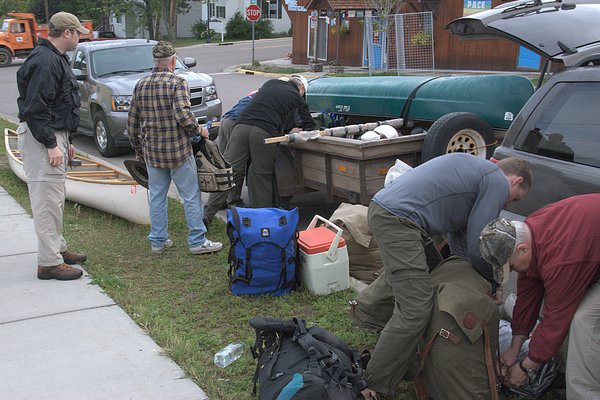 Packing operation before leaving for the entry.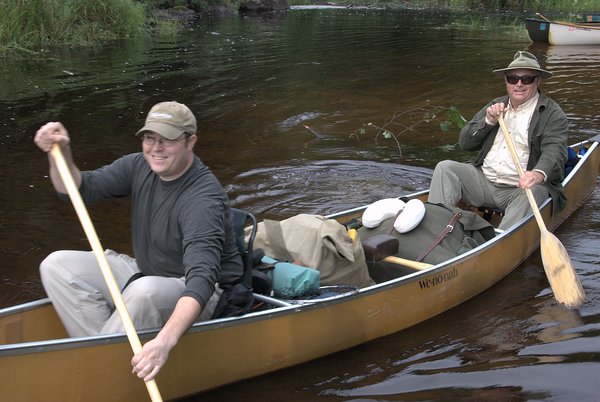 Doug and Stan depart.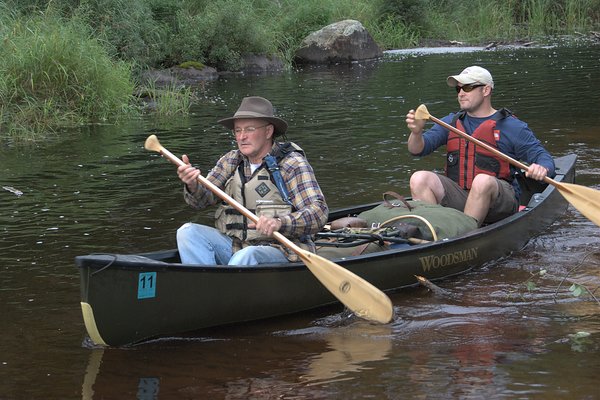 Dennis and Rob depart.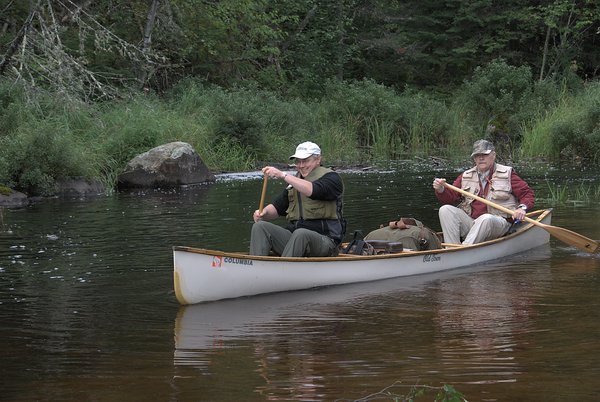 Dale and Dan depart.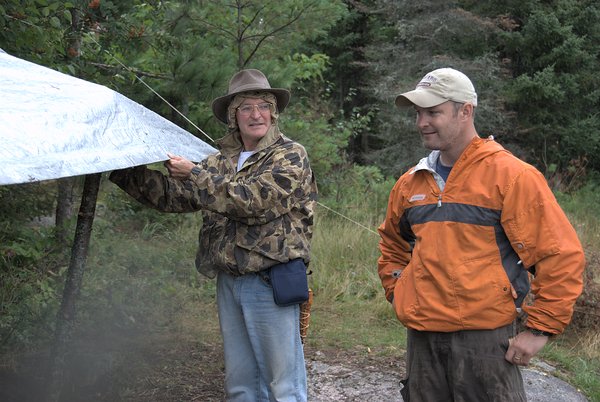 Contemplating the rain tarp design.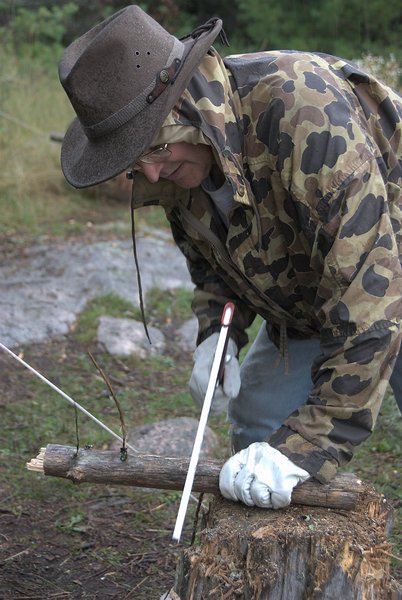 I'm a lumberjack and I'm okay...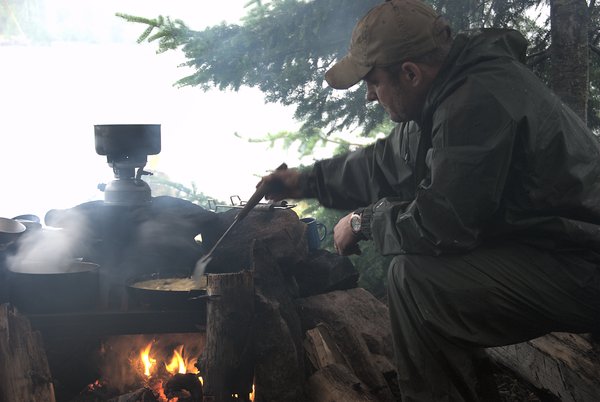 Cooking in the smoke lodge created by the tarp.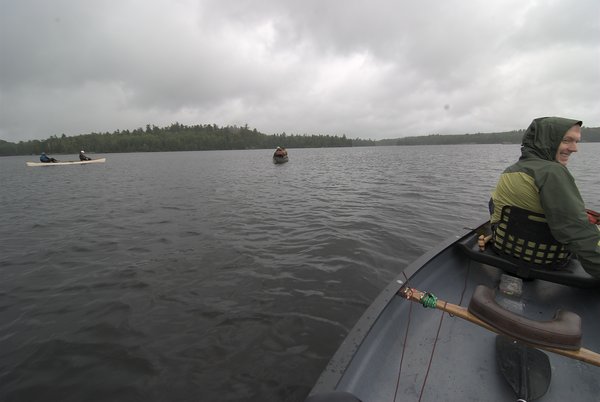 Everybody out fishing.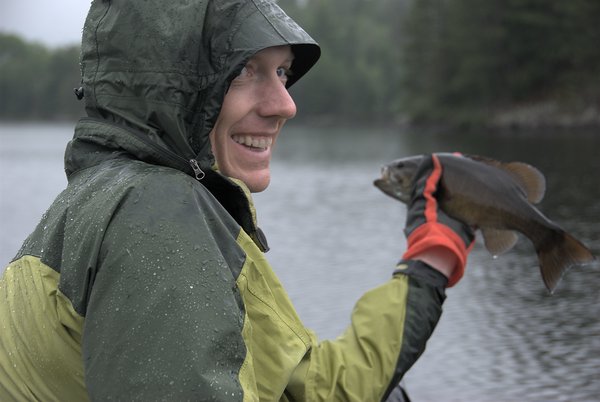 Chris showing off his catch.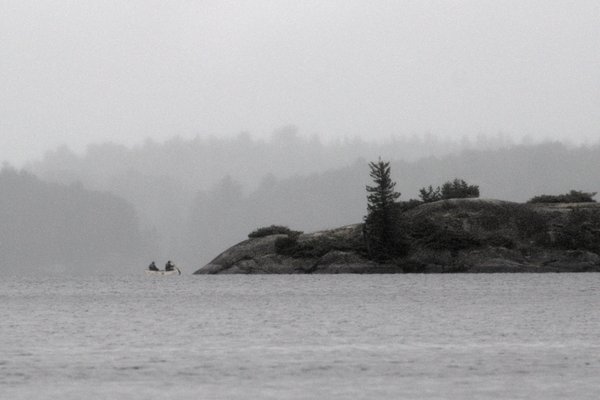 Dale and Dan head out fishing in the rain.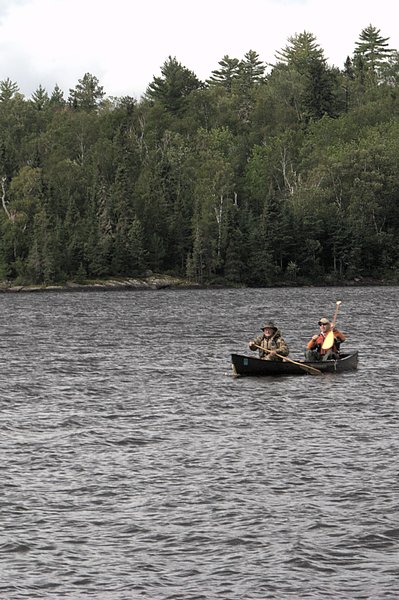 Windy conditions for fishing.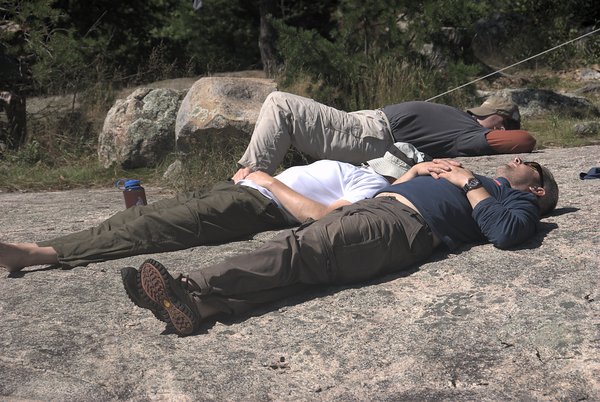 Soaking up rays after the rain finally lifted.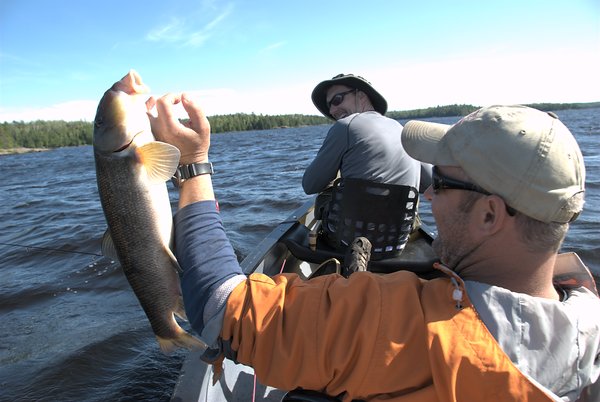 Rob displaying the giant sucker fish I caught.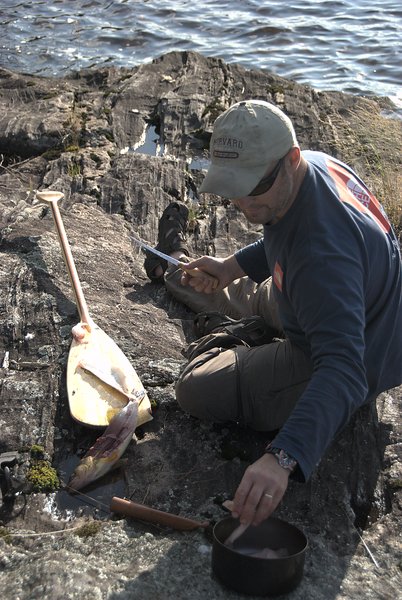 Master fish cleaner at work.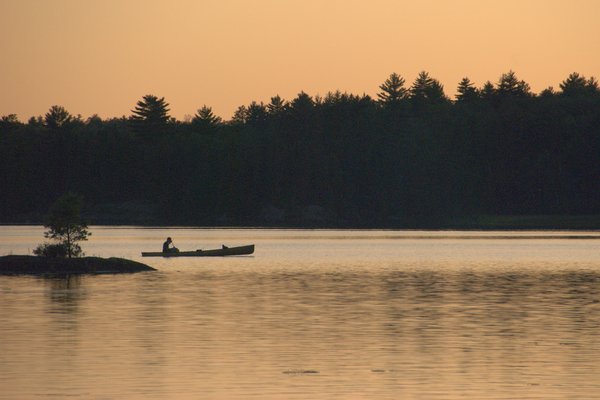 Lone paddler out at dusk.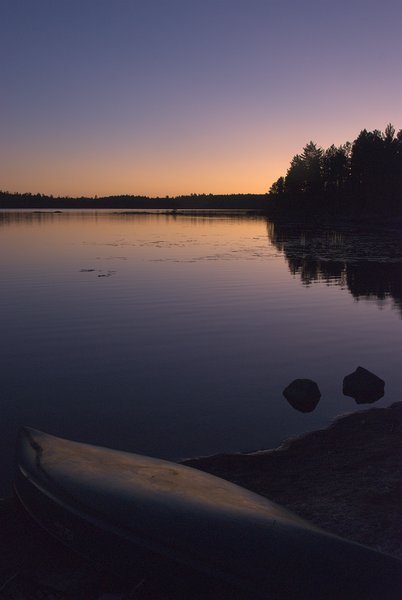 Upturned canoe at sunset.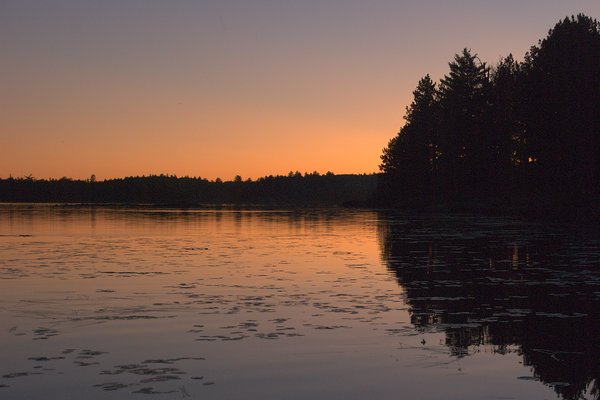 Sunset off the campsite.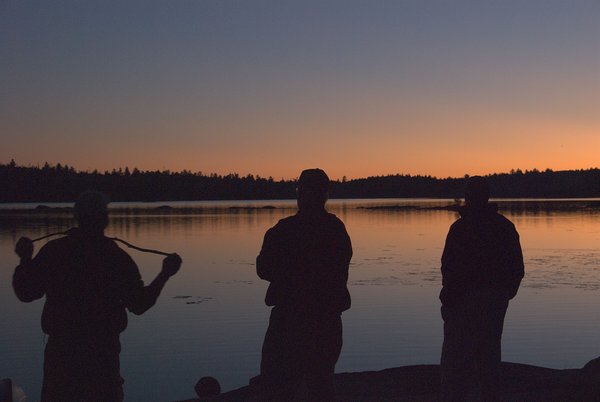 Campers admiring the post-sunset glow.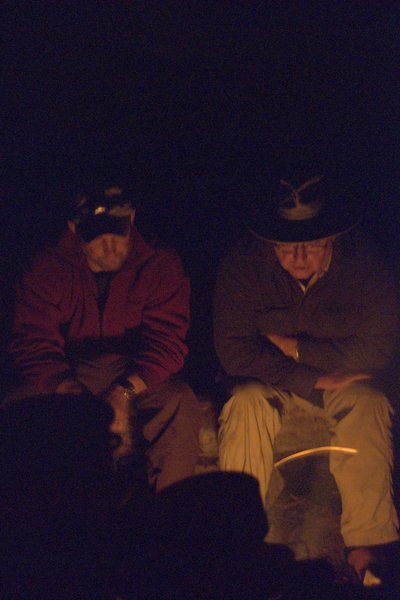 Fireside chat between Rob and Stan.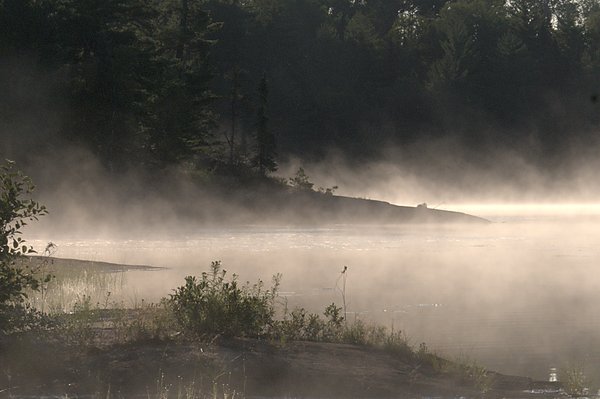 Mist rising off the lake in the morning.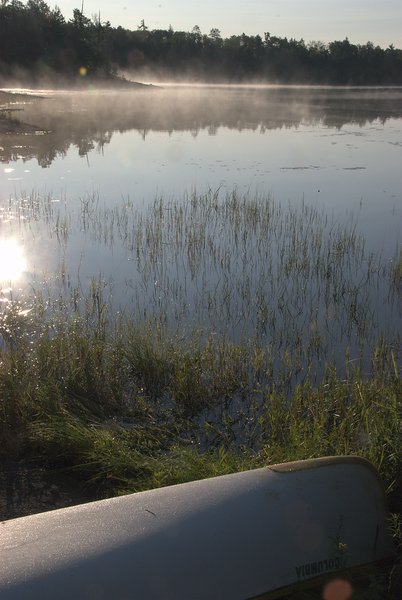 Canoe and mist rising off the lake.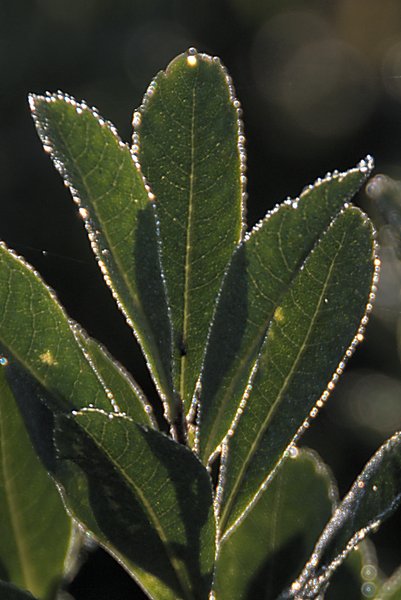 Dew on a green leafy plant.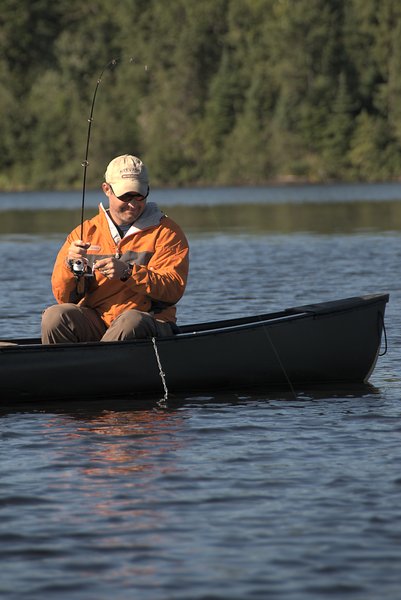 Rob hauling a fish in.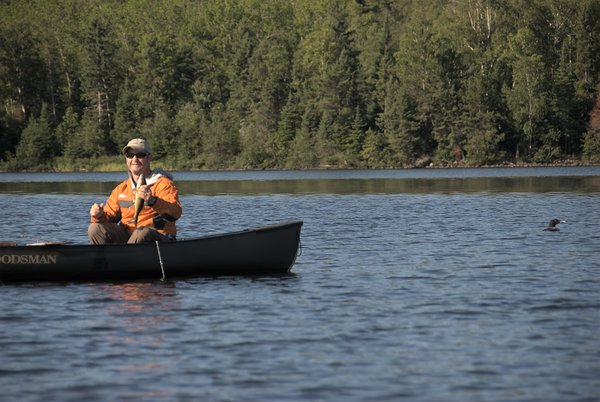 Rob showing off his catch with loon looking on.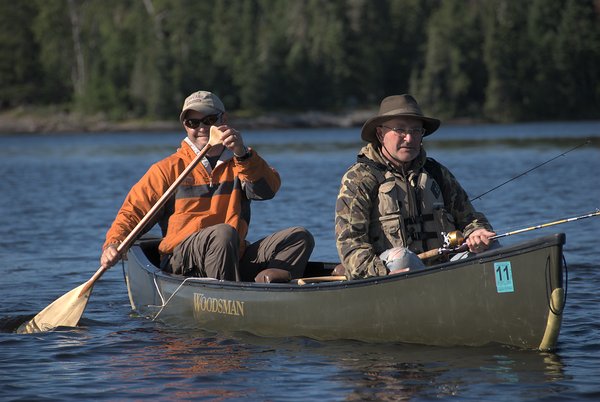 Heading back after a successful day fishing.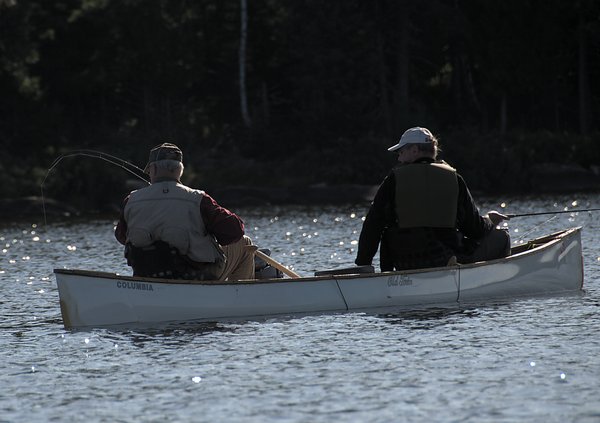 Dan hooking into one.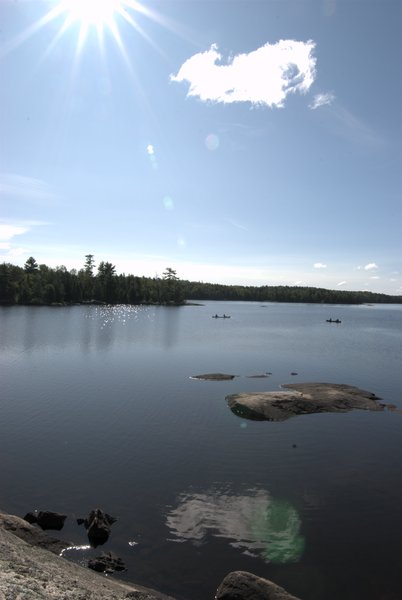 View from the top of the rock.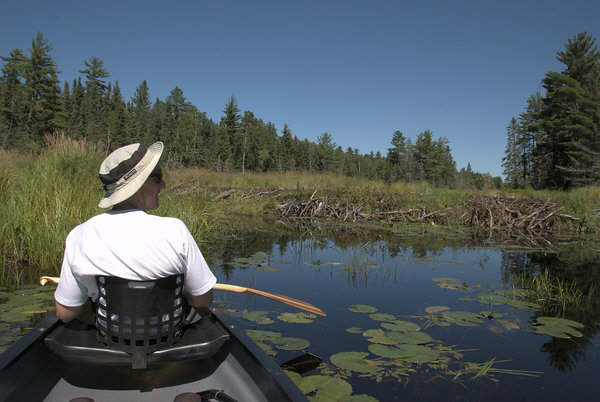 Chris and the first beaver dam on the river.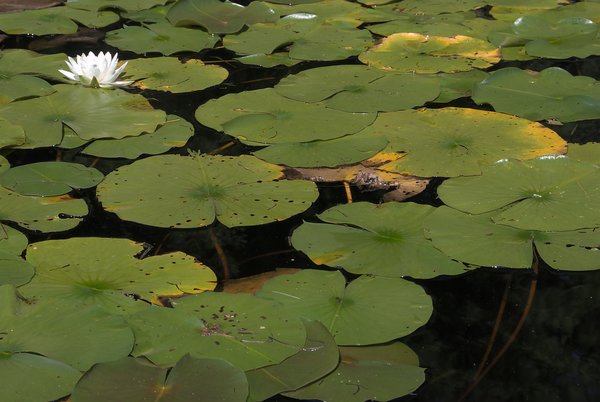 Lilly pads and flower.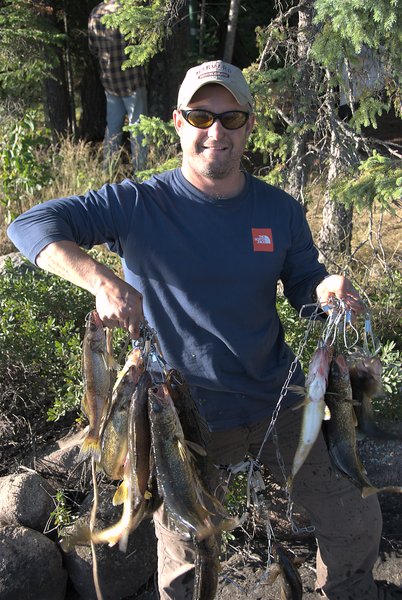 Rob showing off our day's bounty.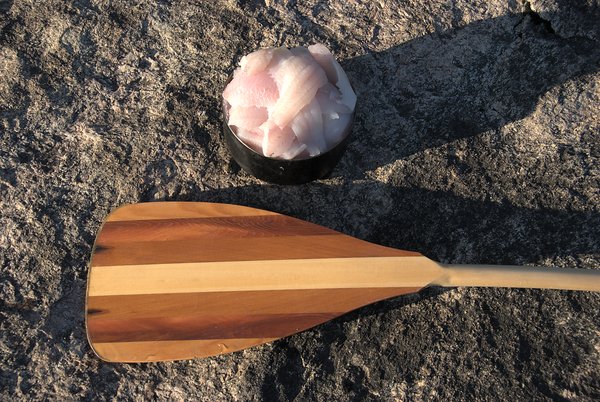 Our catch after filleting, paddle for scale.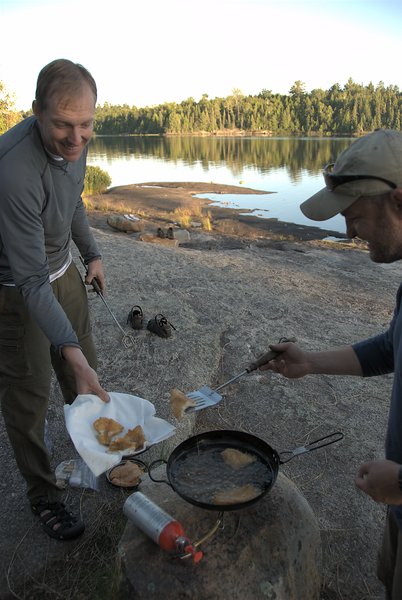 The fried fish rebels doing what they do best.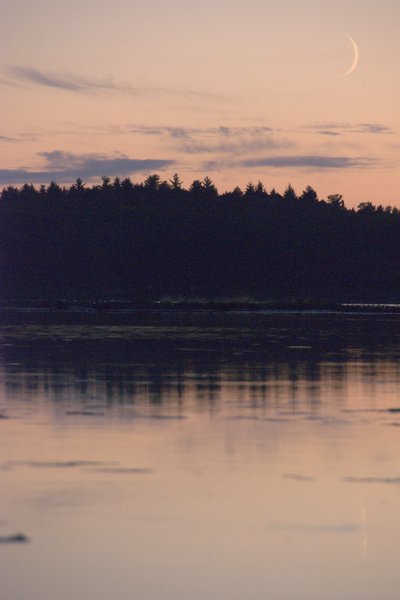 Crescent moon at dusk.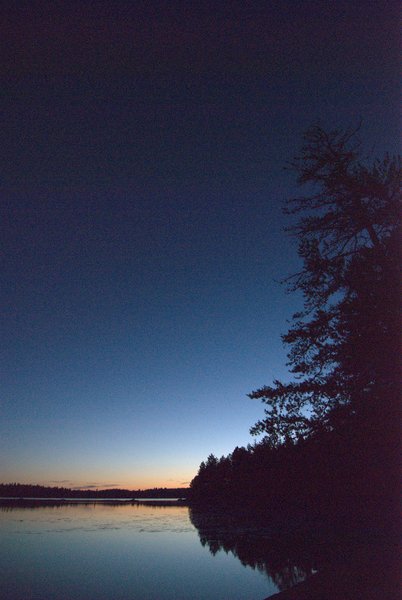 Post-sunset glow from the campsite.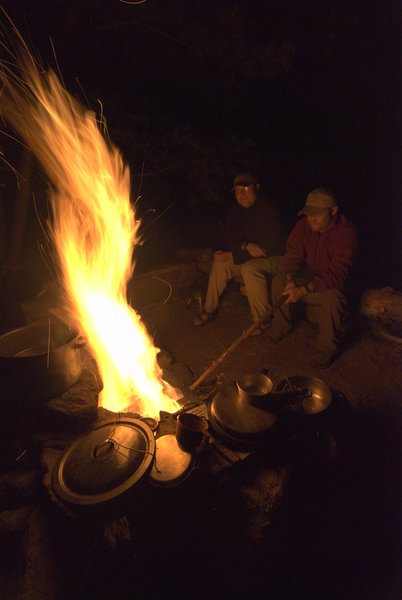 Now that's a fire!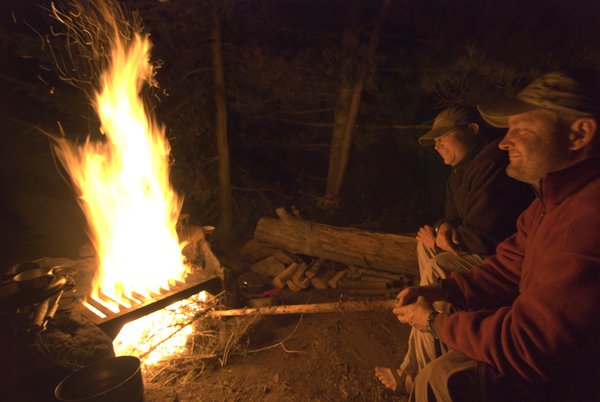 Rob doing a little fire poking.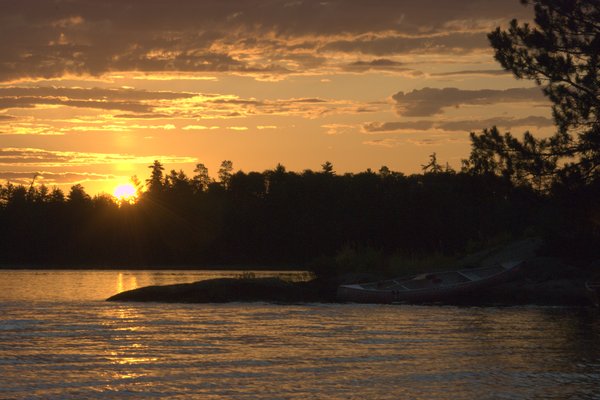 Sunset on another fine day in the BW.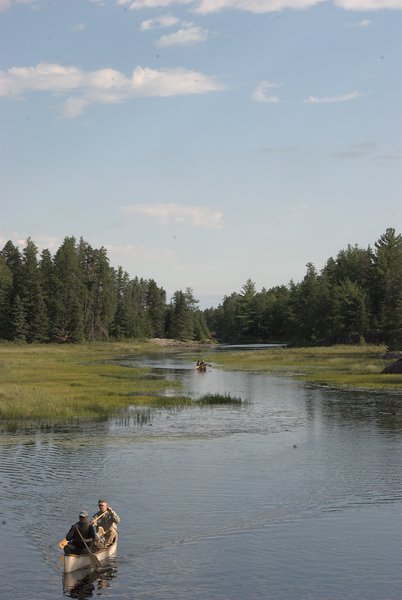 Dale and Dan paddling on the way home.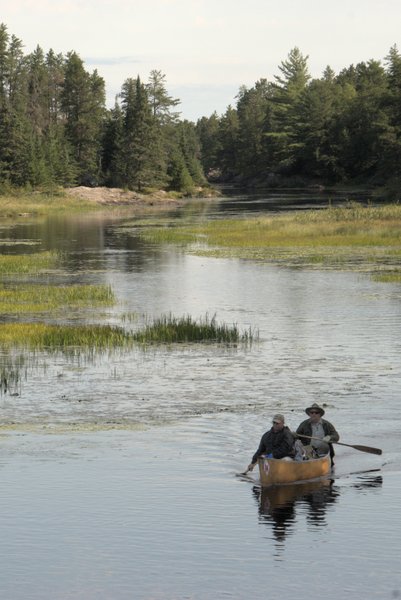 Stan and Doug on the way out.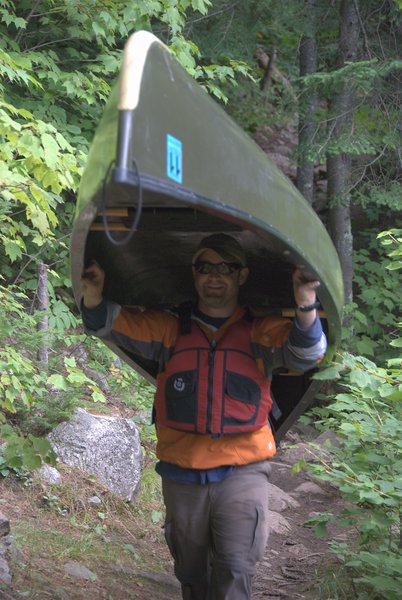 Rob portaging a canoe.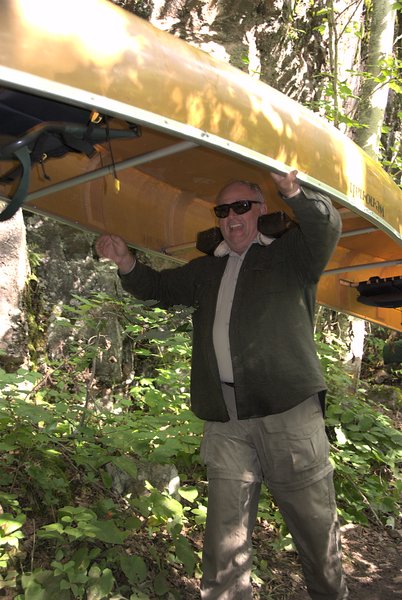 Stan portaging his lightweight sissy canoe.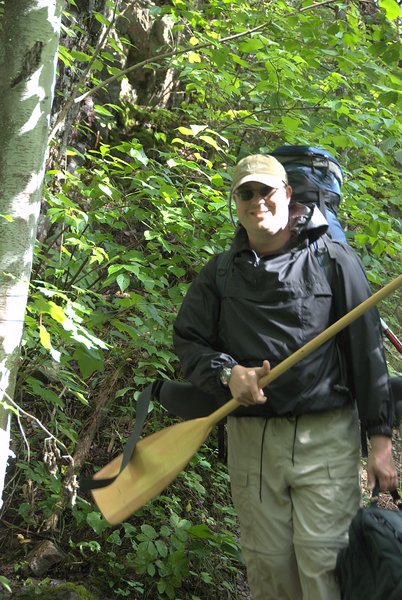 Doug on a portage.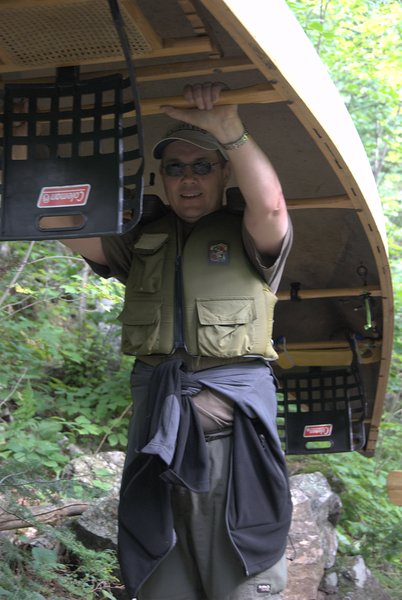 Dale portaging a canoe.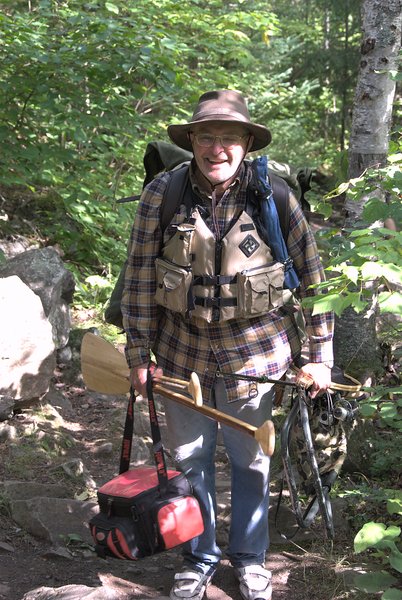 Dennis on a portage.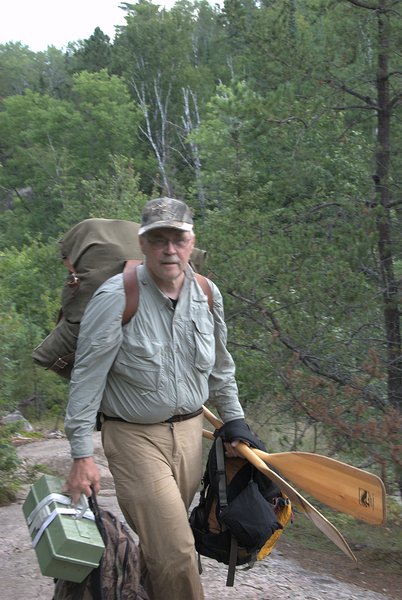 Dan on a portage.