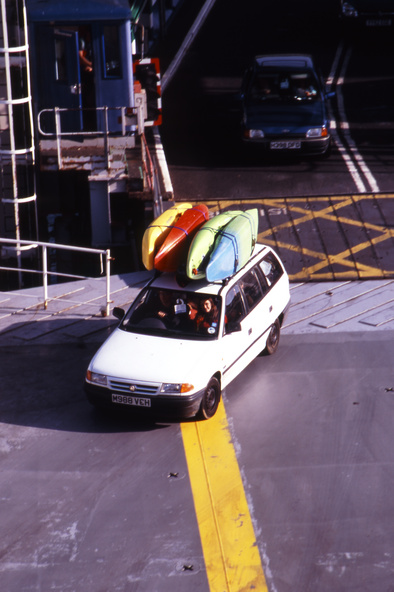 Helen making the ferry to France.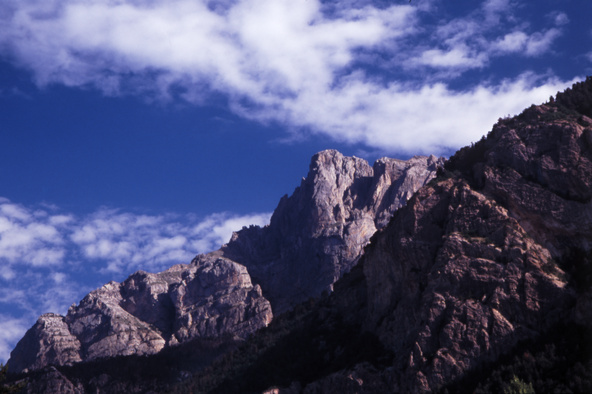 Mountain view from our campsite.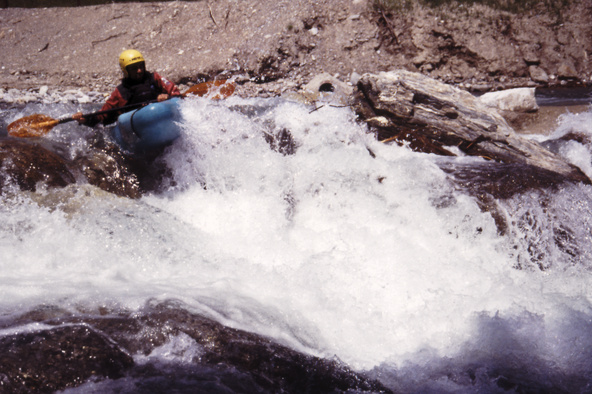 Migual at top of rapid.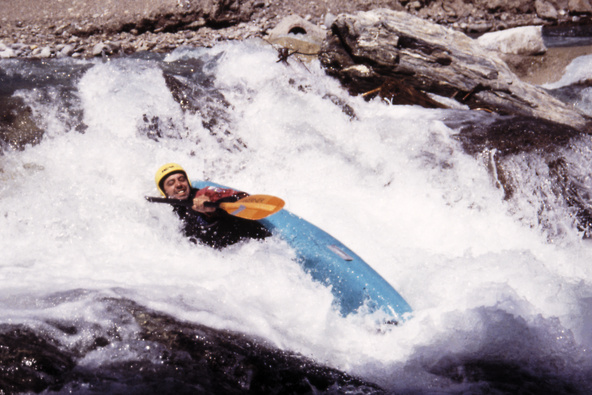 Migual trying to smile his way out of trouble.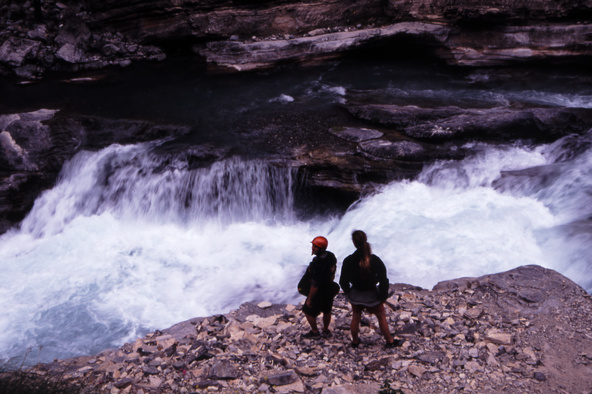 Dan and Hugh scouting a rapid.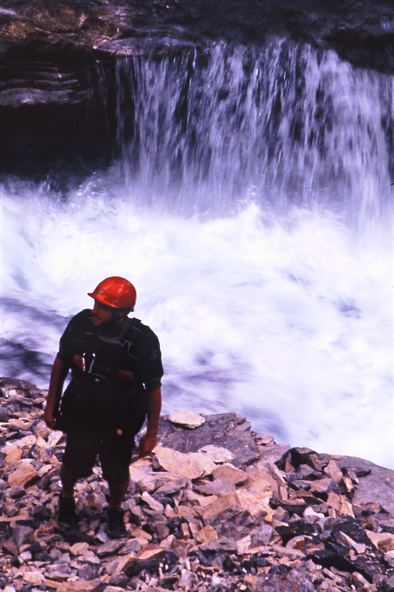 Dan by the waterfall.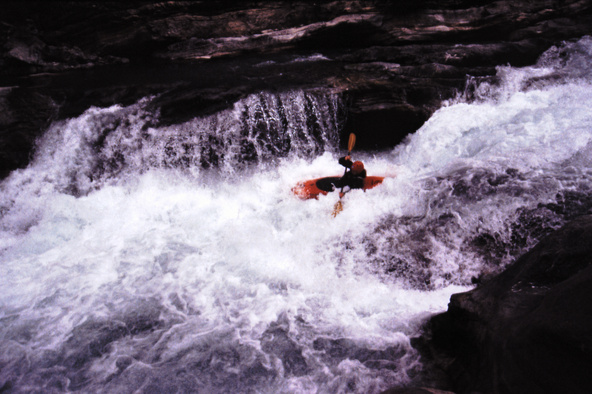 Hugh running the rapid.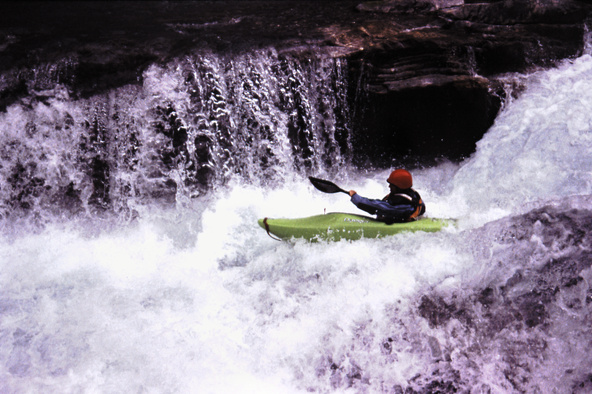 Rob heading down.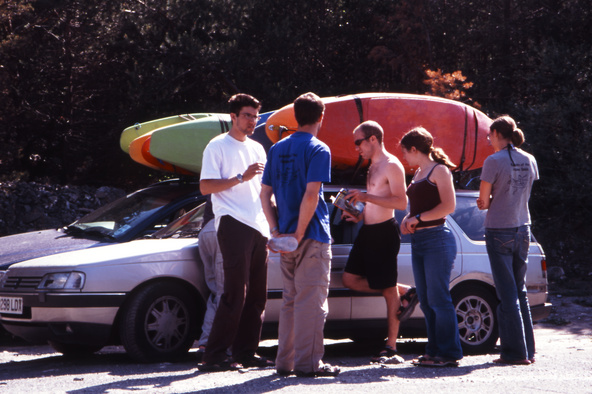 Faffing around at the car.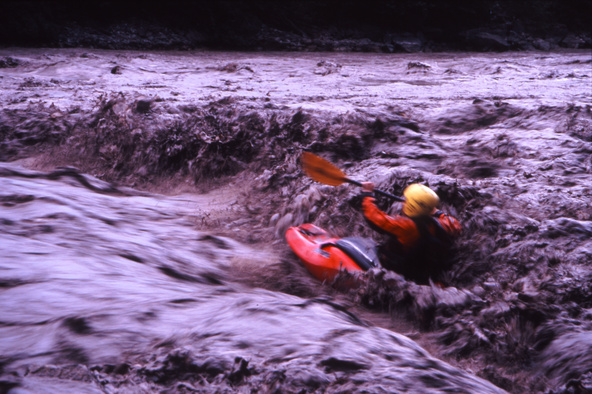 Sam surfing a wave after a flash flood.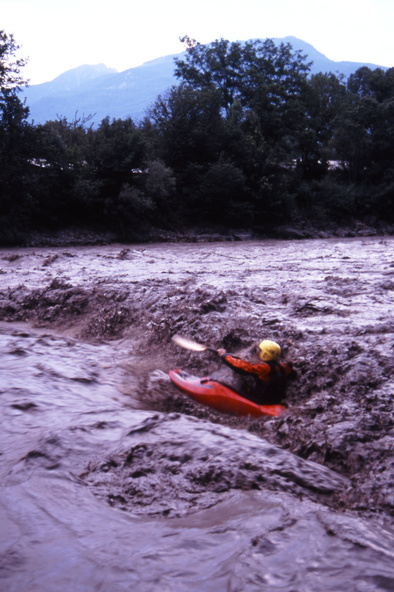 More flash flood surfing.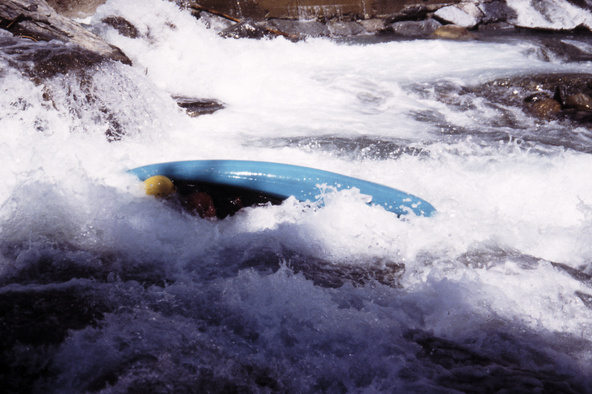 Migual's topo doesn't like my camera apparently.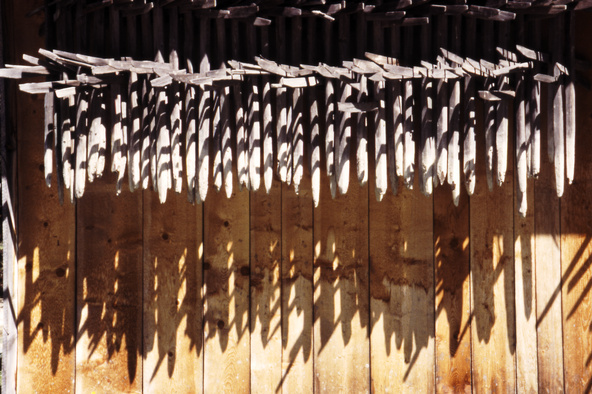 Wooden thingies, what are they?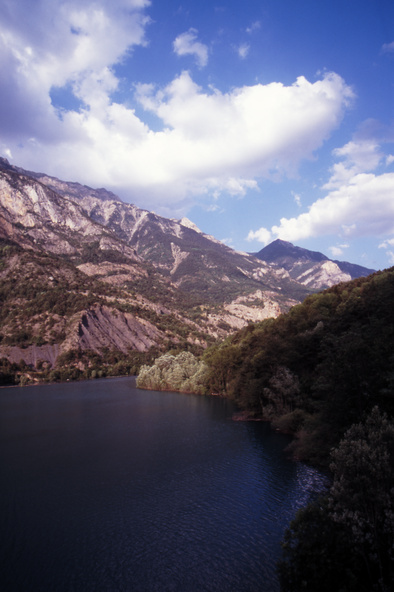 Lake at the bridge jumping spot.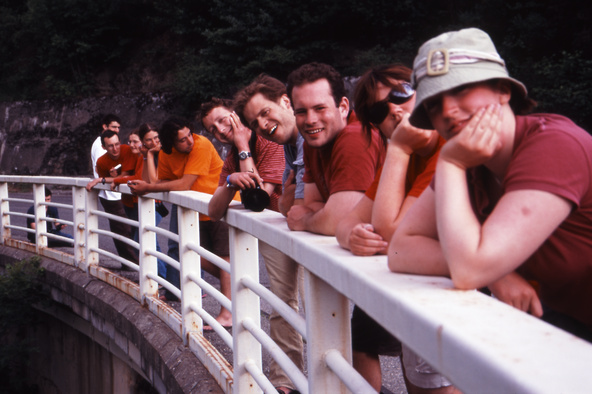 The crowd awaits the daredevils.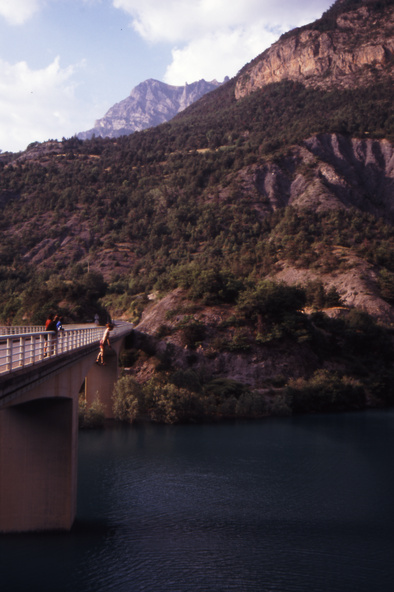 Hugh is first off.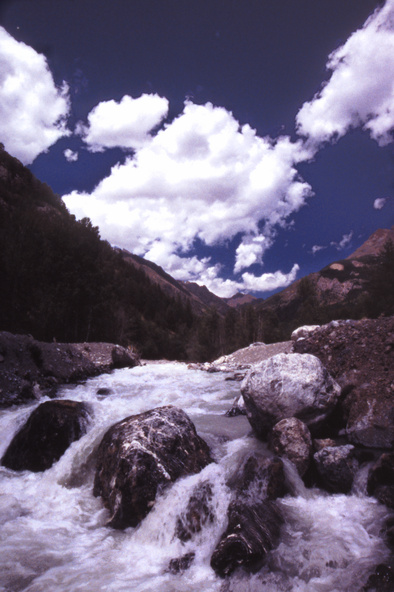 Waiting for the paddlers to arrive. Puffy clouds and the river.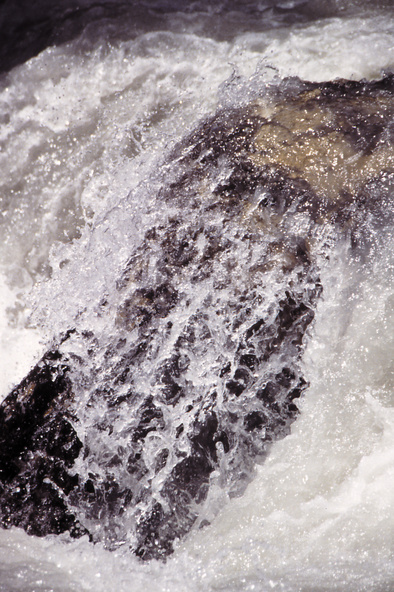 Still waiting... Close-up of a rock in the rapid.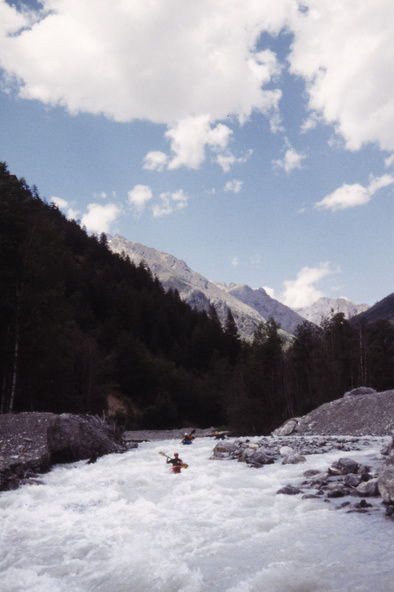 Here comes the paddle train!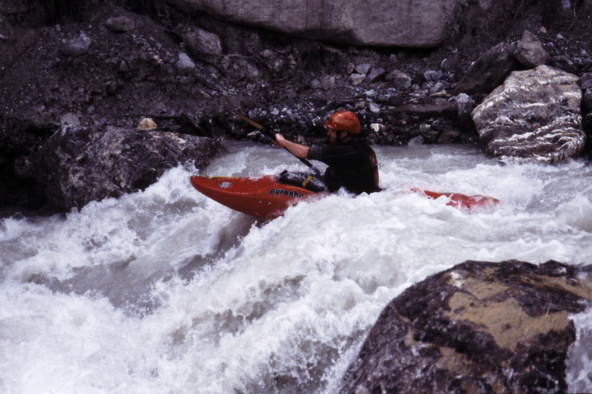 Dan is the first down the little drop.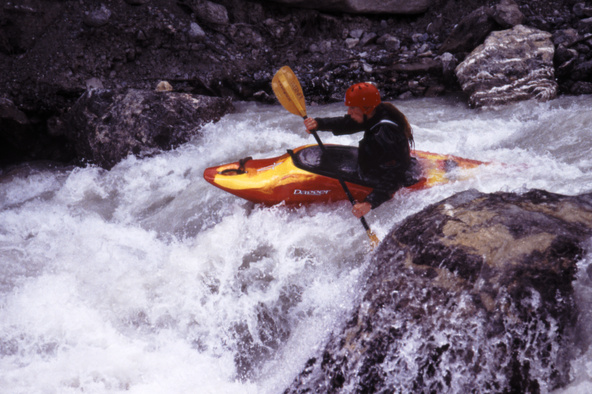 Hugh heads for the drop.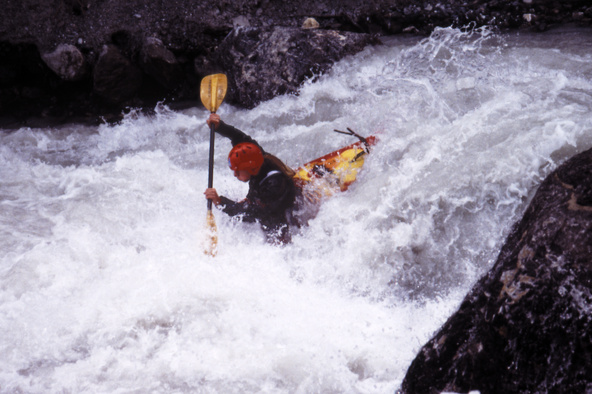 And down he goes...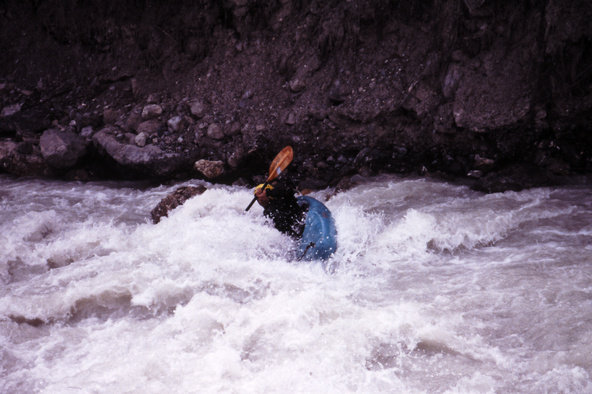 Migual gets temporarily pinned.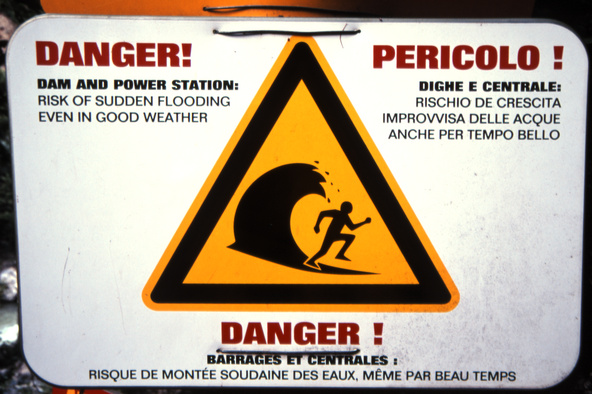 Flood warning sign at the start of our via ferrata climb.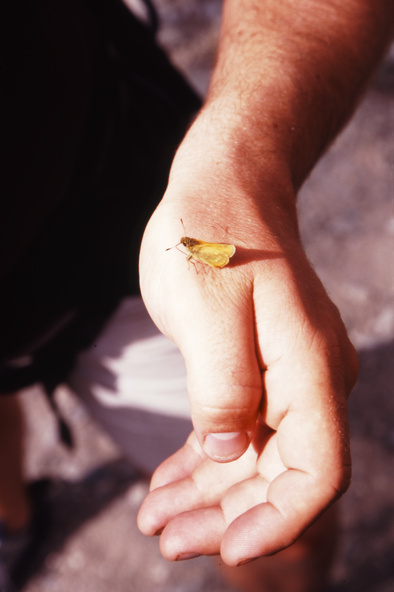 A bug on somebody's hand.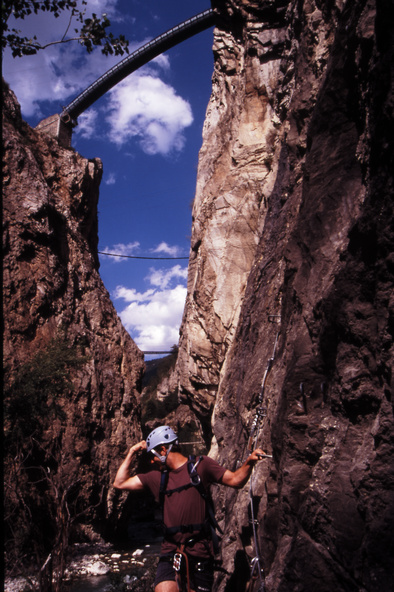 Dan shows off his muscles at the start of the climb.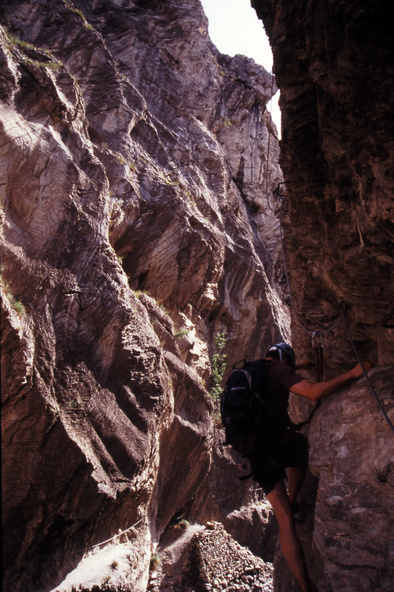 Dan climbing around a corner.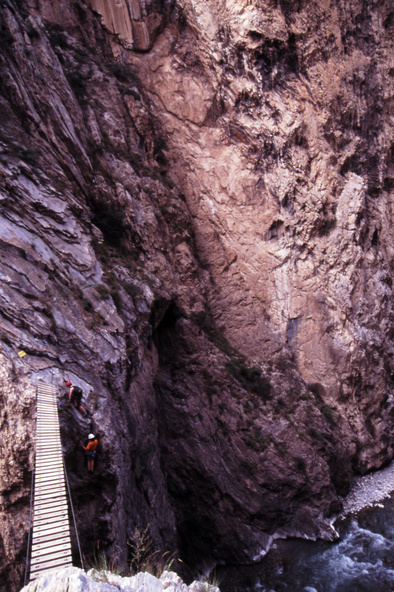 Chris and Amanda climbing up to bridge.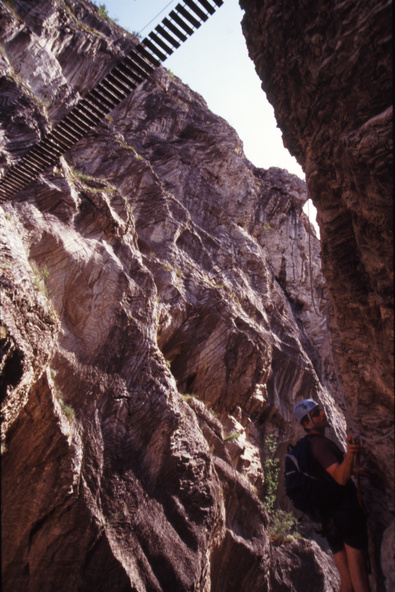 Dan below one of the bridges.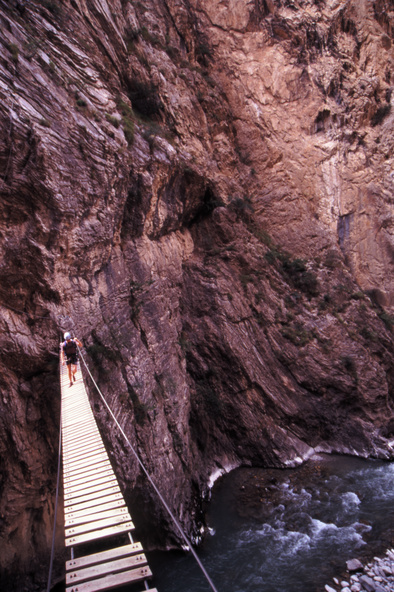 Dan crossing a bridge.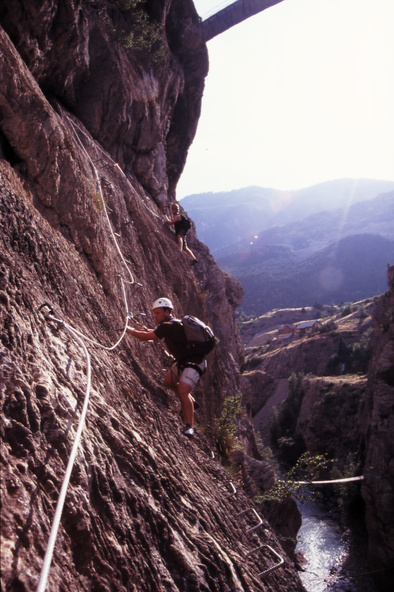 Sam traversing.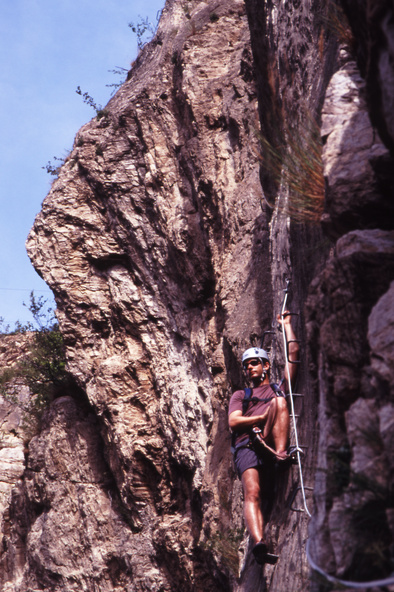 Dan hanging out.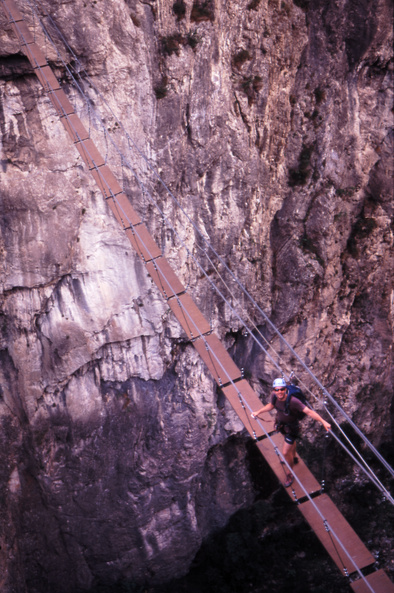 Dan on a narrow bridge.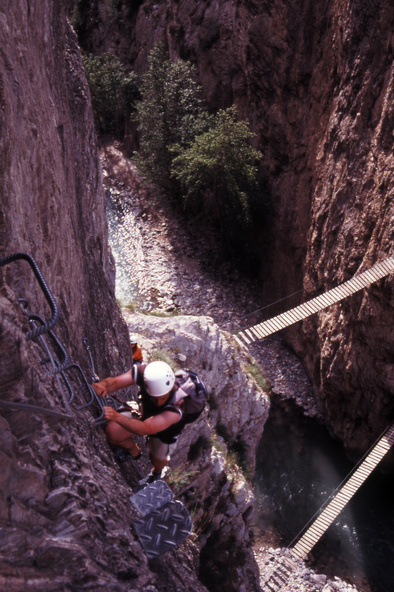 Sam climbing up a ladder.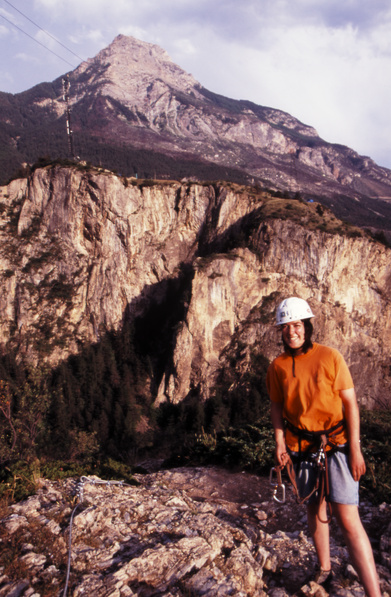 Amanda at the summit.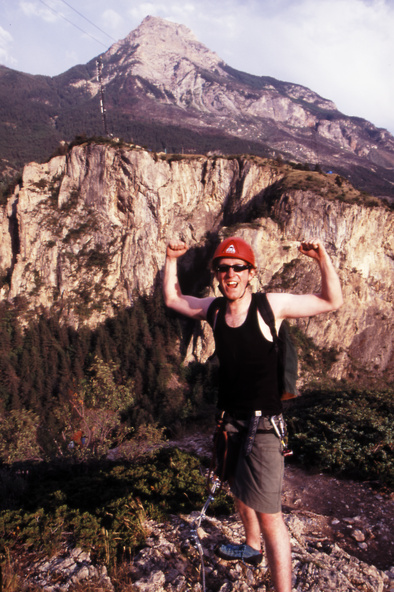 Chris at the summit.