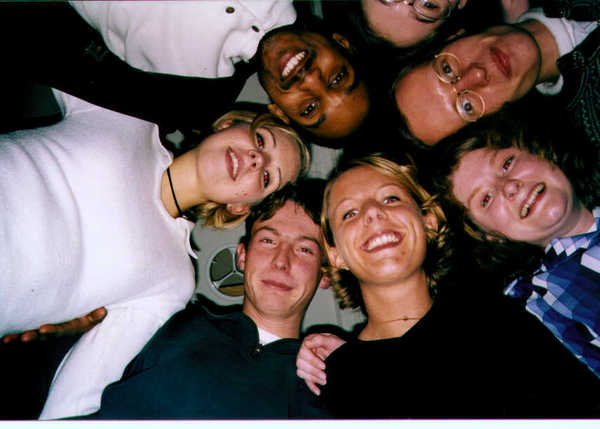 A happy huddle in Herrg'n. Emma, Mike, Katarina, some German, Linda, Maltida, and Neil.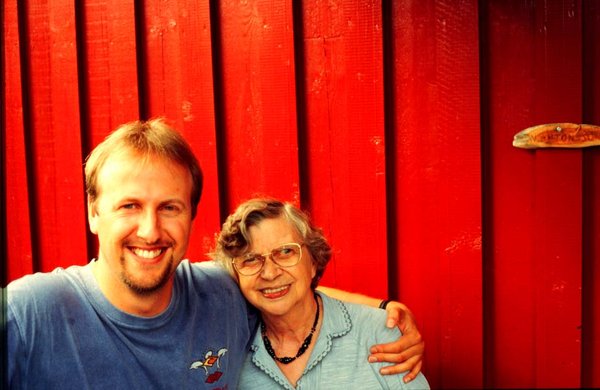 Johan and his grandma.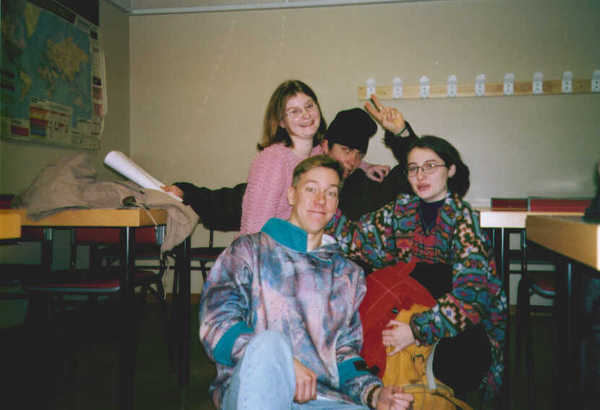 The only survivors of Swedish Intensive Language, Sweden and the Swedes and the Swedish Model. Linda, Yasha, Katarina and Keith.
Sabestain and his car, giving Neil and I a lift for the Kinda Kanal paddling trip.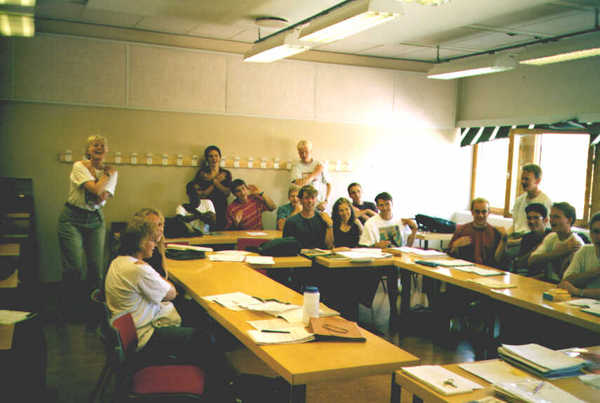 Everybody sing along! Fader Abraham, Fader Abraham...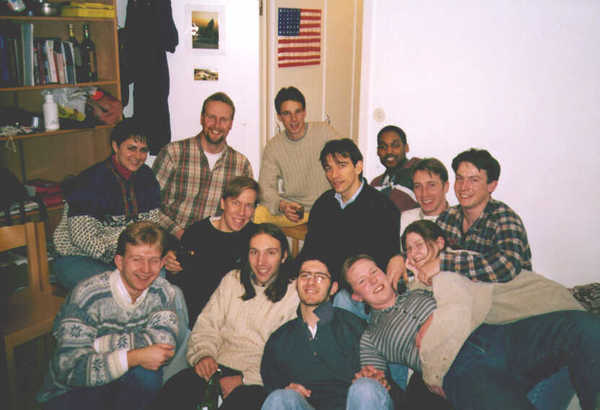 An international gang: American, Swedish, German, French, Australian, Italian, Scottish.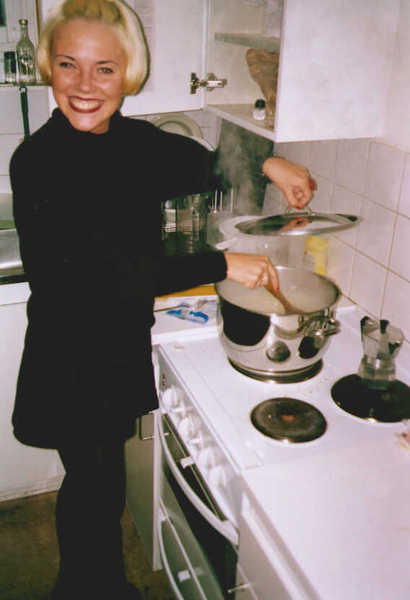 Karla working on a big pot of pasta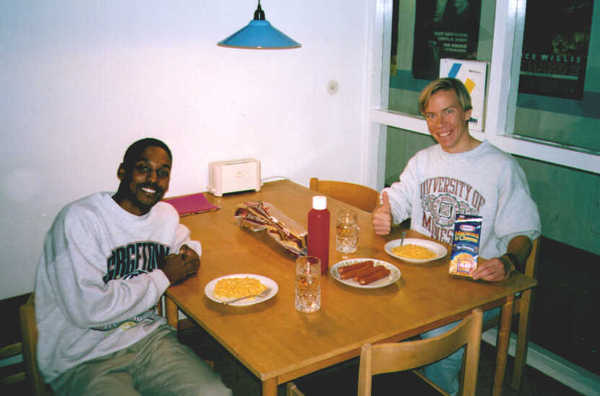 Mike and Keith enjoying the jätteamericansk lunch, Kraft Mac & Cheese and hot dogs.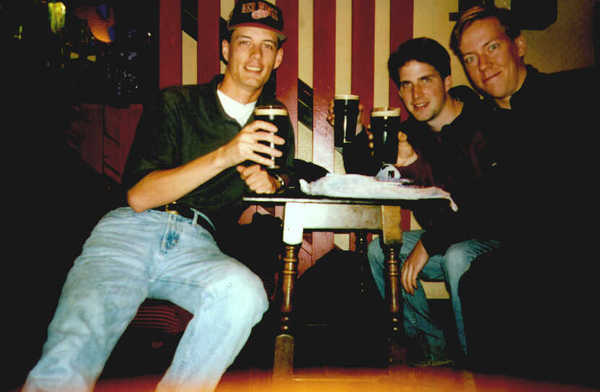 Mike U, Paul and Keith enjoying a pint of the dark stuff in a pub in Scotland.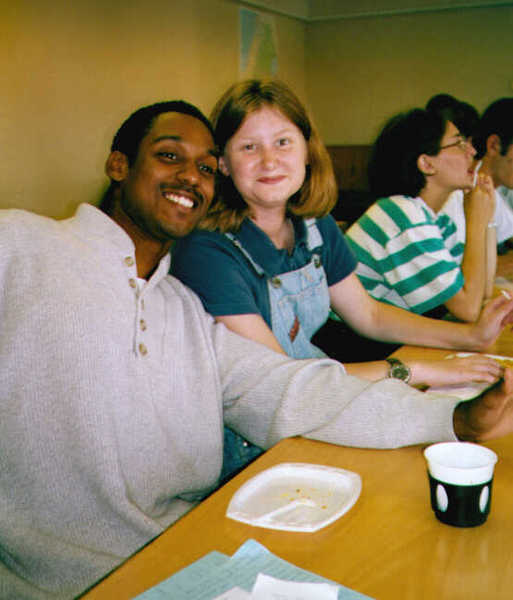 Mike and Linda enjoying the final class fika.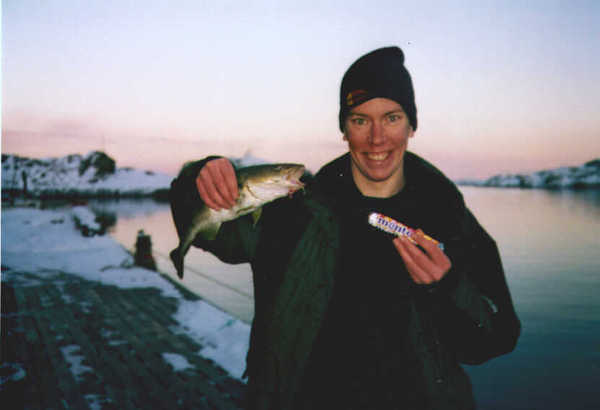 Me and my cod, caught using the freshness factor (strawberry mentos).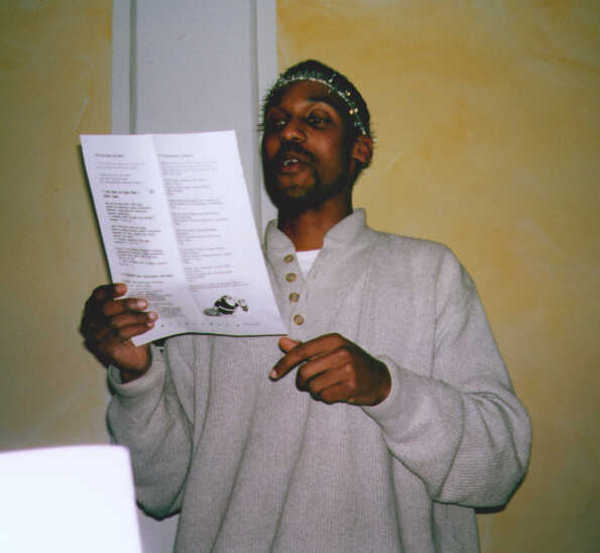 Mike leading us in Swedish Christmas carols.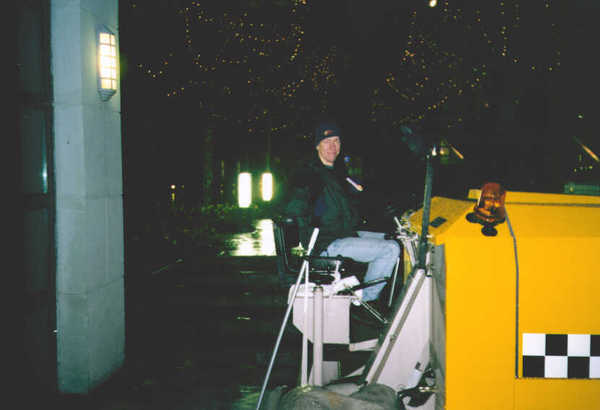 "I wanna drive a Zamboni, I wanna drive a Zamboni machine!"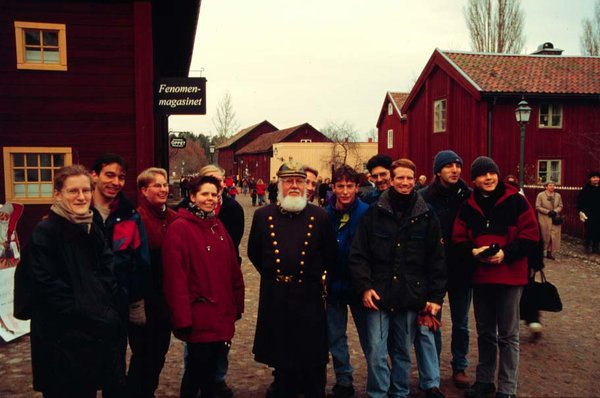 A group of international student hanging out in Linkoping's old town.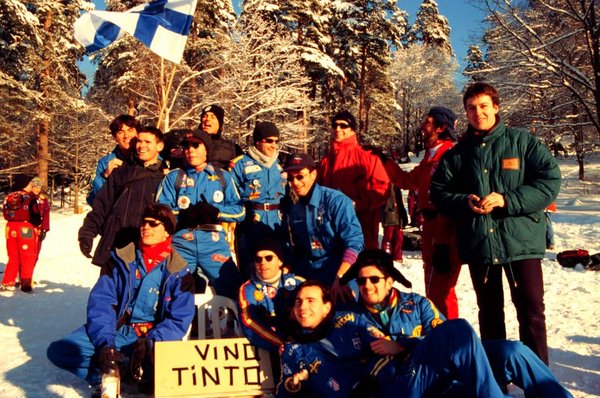 The Italian team in the snow saucer race.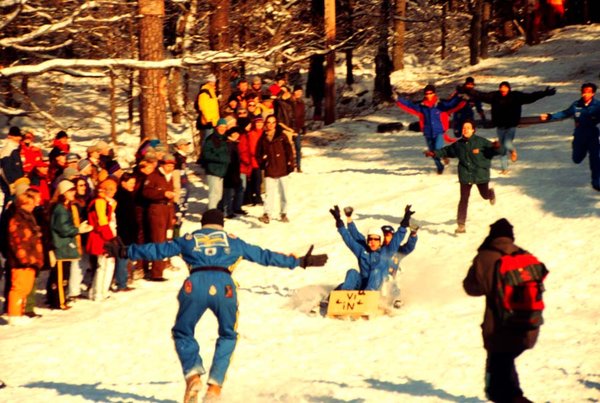 Vino Tinto in one of their victorious races.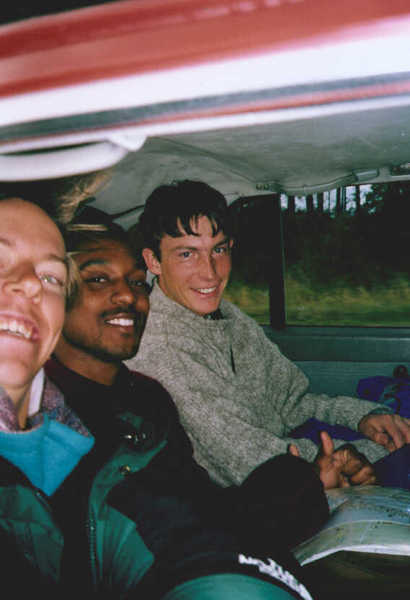 Mike, Neil and I in the Saab road trip from hell.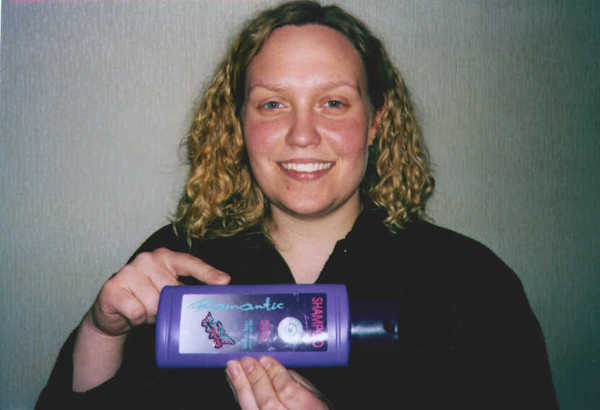 Michelle with the "romantic" shampoo, yes inanimate objects can indeed be romantic!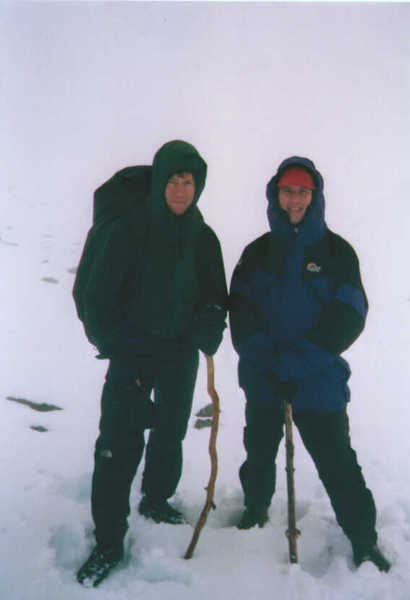 Paul and Keith, enjoying the wonderful Scottish weather on top of Ben Nevis.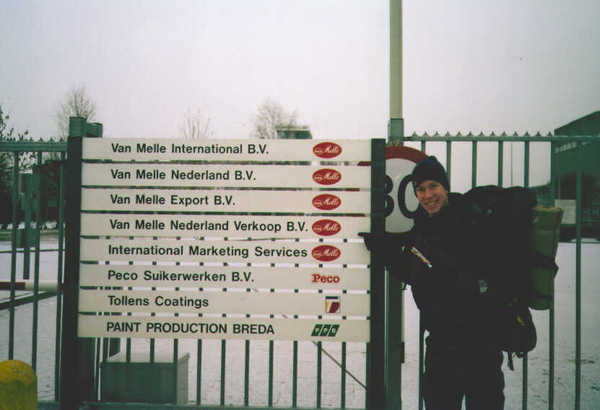 My life is now complete, I made it to the Mentos factory in Breda Holland.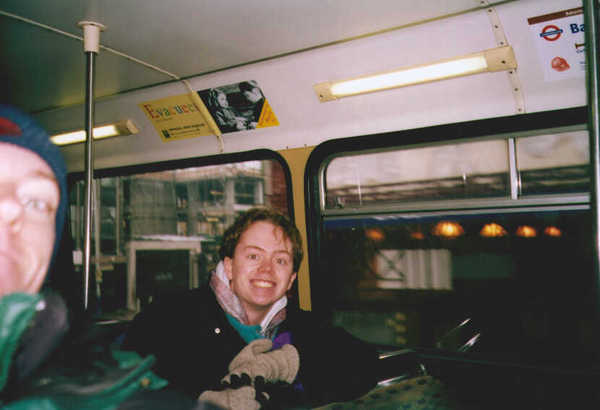 Erik and Keith on the London Underground.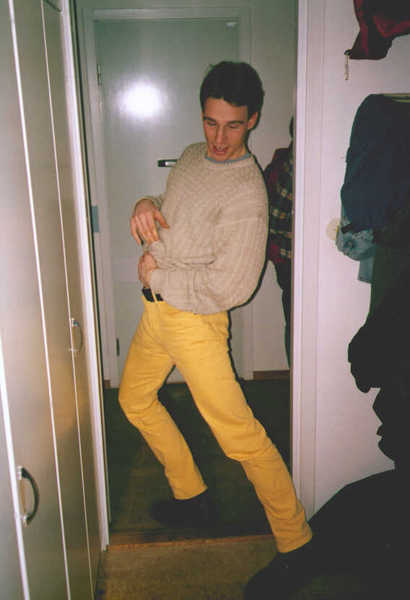 Sebastain modeling his famous yellow pants.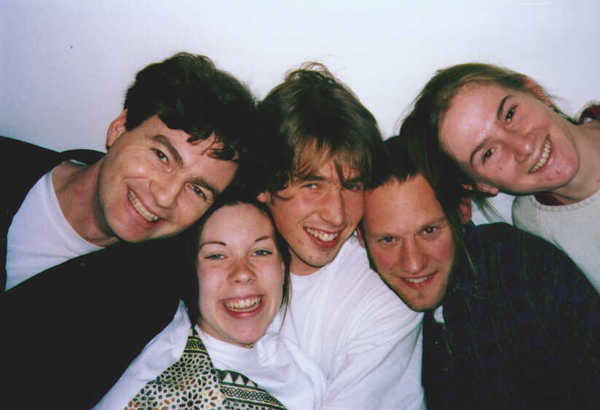 All smiles, but who can blame them? Coke + home brew red wine = happiness.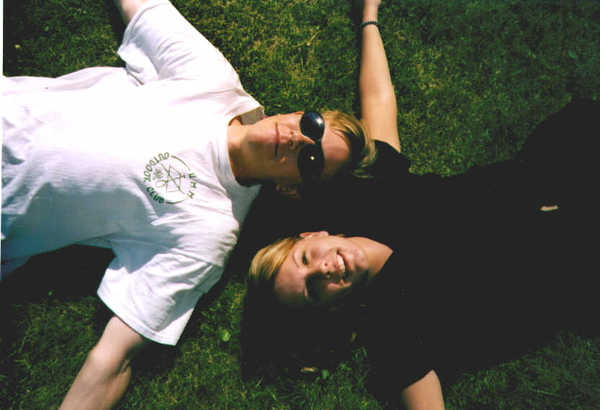 Matilda and Keith, enjoying the June sun.